Tumwater Lobby Closed, Drive Thru Open.
HOME EQUITY SPECIAL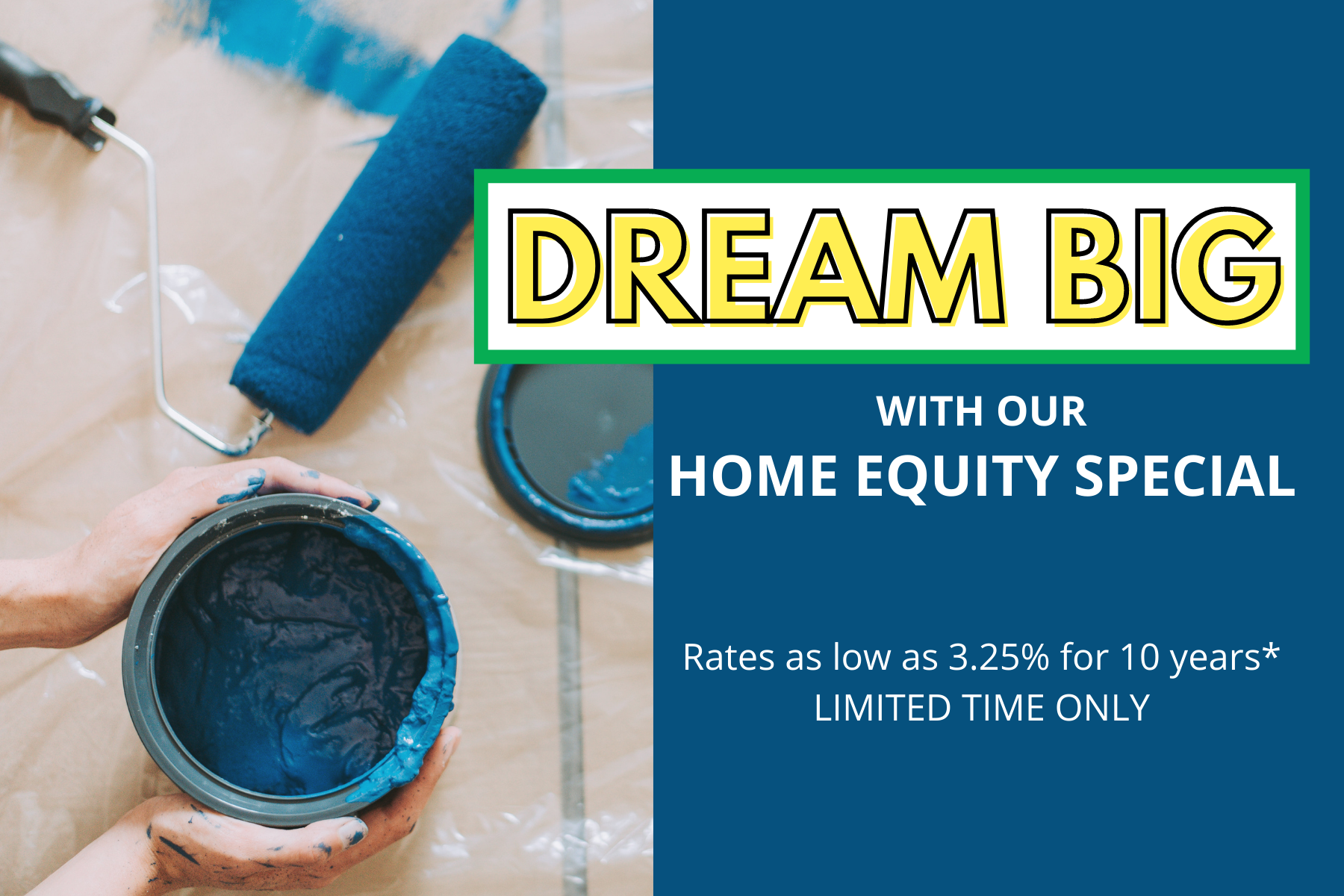 *APR=Annual Percentage Rate. Rates, programs, terms and conditions are subject to change at any time without notice. Qualification is based on an assessment of individual creditworthiness and is subject to mortgage underwriting standard. Loans are granted on approval of credit. $35 per year origination fee applies. We charge a Document Preparation Fee of $50 at opening. You are also responsible for third party fees that generally range from $275-$1,100. Minimum loan amount is $15,000, and maximum loan amount is $100,000. Maximum loan term is 120 months. Property must be owner occupied as primary residence and located in Washington State. Additional terms and conditions apply.
---
*The Spring Auto Loan Special is not available for refinance of current eDCU loans.