View all posts
How To Spot Online Romance Scams
02/16/2023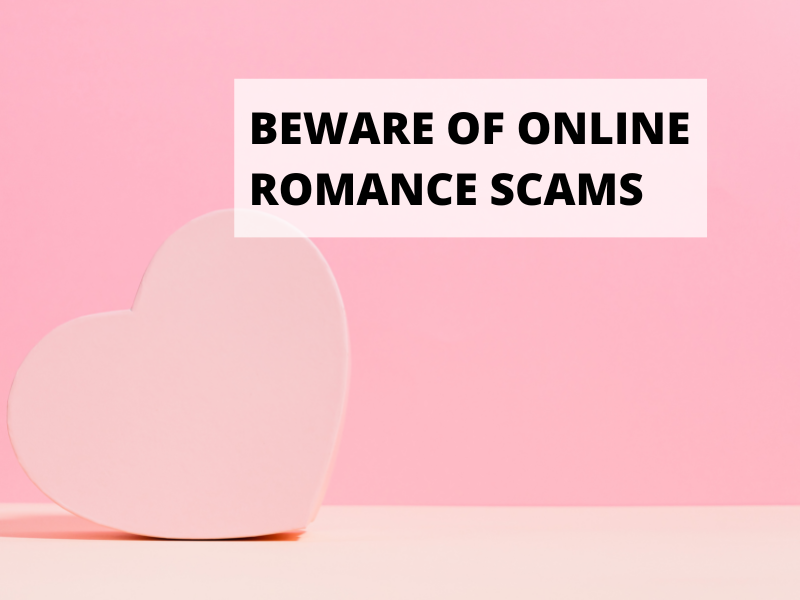 Unfortunately, romance scams increase during this time of the year. Romance scammers will manufacture a variety of fictious stories, promises, and crises designed to get their victim's personal information. Below are few signs that may help you identify a potentials romance scam.
Is it a romance scam? Here are some tips to help you recognize a potential fraudster:
The relationship is moving unusually fast.
The person claims to live far away or out of the country.
They are consistently breaking promises to see or meet you in person.
The personal may make money request for urgent matters.
Their profile looks more like a model than an ordinary person.
Discussions turn romantic very quickly.
The person refuses to video call.
If you plan to meet someone in person that you have met online, the FBI recommends using caution, do not travel alone, and check the State Department's Travel Advisories before arranging any travel. Individuals should know that some victims that have agreed to meet in person with an online love interest have been reported missing, injured, and, in one instance, deceased.
If you are a victim of a romance scam, or believe you have been victimized by an online fraud, file a complaint with the FBI's Internet Crime Complaint Center at www.ic3.gov and call your local FBI field office.
Prevention and early detection are the best ways to counter fraud attacks. For more tips and information, please visit the Romance Scams — FBI website.
As always, if you suspect there are any fraudulent transactions or activity taken place with your evergreenDIRECT Credit Union account, please contact us immediately by calling 360-943-7676.