View all posts
Edward Danz Retires After 32 Years
09/22/2020
By: Stacy Bush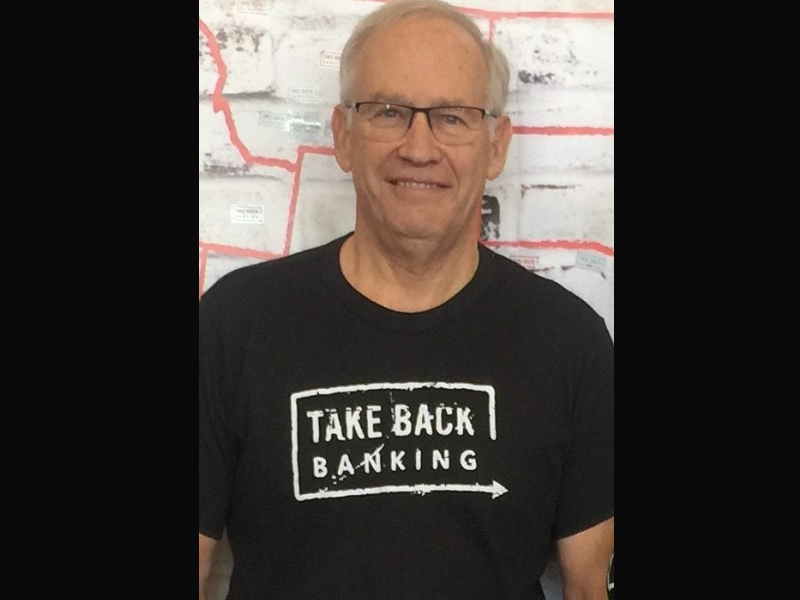 This announcement comes with mixed emotions as we announce the retirement of our CEO, Edward (Ed) Danz. Ed started his CEO career with our credit union in 1988. After 32 years of dedicated service to our members, staff, and the credit union movement, he is ready for the next chapter of his life to begin with his official retirement, on June 30, 2020. We are undoubtably sad to see him go, but know he deserves some relaxation in his retirement!
When Ed joined the team, as CEO, we had under $8 million in assets. During Ed's tenure our Asset size has grown to $68 million. He saw us through a merger, in 2006 with Evergreen Federal CU, and a name change in 2007 to evergreenDIRECT CU. Thank you, from all of us who had to write out "Social & Health Services Federal Credit Union"! Under Ed's guidance eDCU was strong enough to weather the Great Recession, while other small credit unions were forced to close their doors or merge into larger organizations.
Ed always said he didn't want to be "on the bleeding edge, but rather the leading edge". With that in mind, he focused on adopting new technology for operations as well as for our members as early as possible. To this point, eDCU was on the "leading edge" to offer online banking to our members and the second credit union in the state to adopt an online bill payer service! Nearly 30 years later, bill pay, and online banking are still critical in everyday banking.
The credit union staff have always been a top priority to Ed, from taking chances on student-interns, to deploying a remote workforce, and keeping us safe. He employed many graduates from the Financial Customer Service class of our local trade school, New Market Skills Center. On snow days he often spent his mornings picking-up employees who weren't able to drive in the bad weather and hazardous driving conditions. He implemented the option for support staff to work remotely - nearly 20 years ago. This forward thinking was something other employers would have never considered at the time. To Ed, the contribution from our support team was invaluable, as was the environmental impact a few less drivers on the road would have. He was willing to take a chance, and our remote workforce proved successful. Already having this remote structure in place allowed us to quickly deploy more remote employees at the beginning, and throughout, the COVID-19 pandemic; proving invaluable in our ability to maintain operations, while keeping our staff safe, and continue to meet members' service needs.
The personal service eDCU members have grown accustomed to was built on Ed's philosophy of putting members first. For members to be first, staff had to be empowered to make decisions that best met the members' needs. Ed has always supported and encouraged staff to make decisions if they were well thought out. Ed allowed his team to make mistakes, encouraging life-lessons and learning from those mistakes, or talking us through options so we could make the best decision possible. This type of leadership enabled his staff to think outside the box and help our members in unique ways.
Fun is one of our core values, and Ed embodied that value regularly. Around the holidays, he'd bring the staff new credit union shirts in an elf costume! He participated in games during staff meetings and new product launches, and even let us dump ice water on him for the ALS Ice Bucket Challenge (after we raised a $200 donation)! He fostered a culture centered around family and fun, showing us photos and videos of his grandchildren, sharing proud-parent moments, and celebrating staff weddings and births. And he was always willing to help if you needed to change a flat tire or your car's battery jumped!
Edward Danz spent 32 years of his life dedicated to our credit union, its staff, and members. His legacy will never be forgotten! Ed plans to spend some of his time walking around Chambers Bay with his wife, Cathy, spending time with family, biking, golfing, and wine tasting. So, Ed, here's to you and your next adventure – Cheers!