View all posts
Financial Preventative Maintenance
12/31/2019
By: Stacy Bush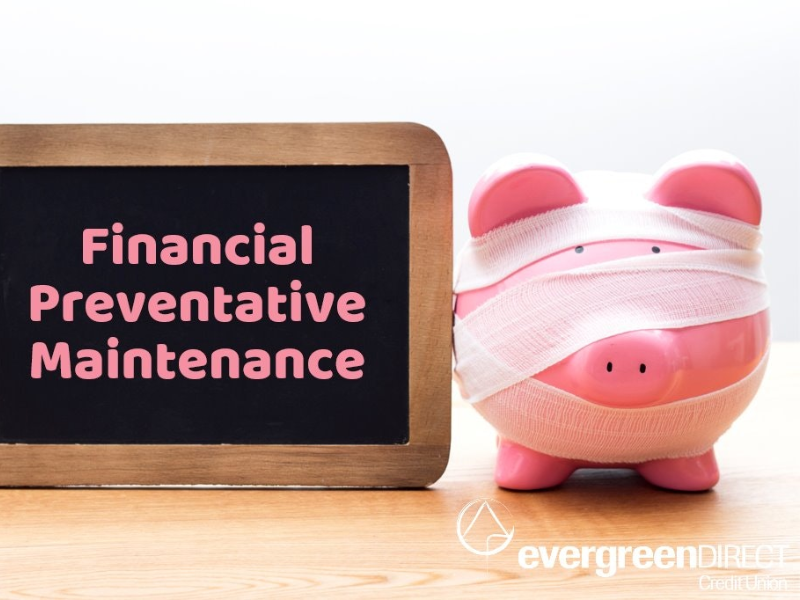 You are adamant about scheduling preventative maintenance. You get your car's oil changed every 5,000 miles. You get your teeth cleaned every six months. You even get an annual physical. But how often do you check your credit? If you haven't had a credit checkup by one of our Account Managers within the past 12 months, it's time to make sure your credit report is accurate and in tip-top shape. We will also show you how to:
Increase your credit score
Compare interest rates
Consolidate debt
Lower your payments

And stretch your money farther!

Use our Credit Checkup service to kick-start the new year. First, it's free. Second, you know we've got your back. We don't do these Credit Checkups just to sell you more stuff. Not at all. We do it because it is the right thing to do. This is our area of expertise and as a credit union, we believe it is our duty to share this with you and fulfill our mission of improving your financial well-being. There is no need to be a member, but an appointment is suggested. Simply follow the steps below to get started.
1. Pull and print a FREE credit report from www.annualcreditreport.com, the only authorized website for free credit reports, or call 1-877-322-8228. You will need to provide your name, address, social security number, and date of birth to verify your identity.
2. Call 360-943-7676 / 800-327-4286 or send us a message.
YOU MUST BRING A COPY OF THE CREDIT REPORT WITH YOU TO YOUR APPOINTMENT.
Why do I need to pull my credit report for my Credit Checkup? Your credit report will provide us with a screenshot of all your credit information, including:
Loans that you've used in the past, even if you've paid them off (generally the past seven years)
Loans that you're currently using (including any unused lines of credit)
How much you've borrowed
Your required minimum monthly payments
Your payment history—have you made late payments, or are you always on-time?
Public records such as bankruptcy and foreclosure

Any loans you have defaulted on and/or are in collections (including unpaid medical bills)

We look forward to helping you improve your financial life in 2020.