View all posts
Vacationing on a Budget
06/06/2018
By: Stacy Bush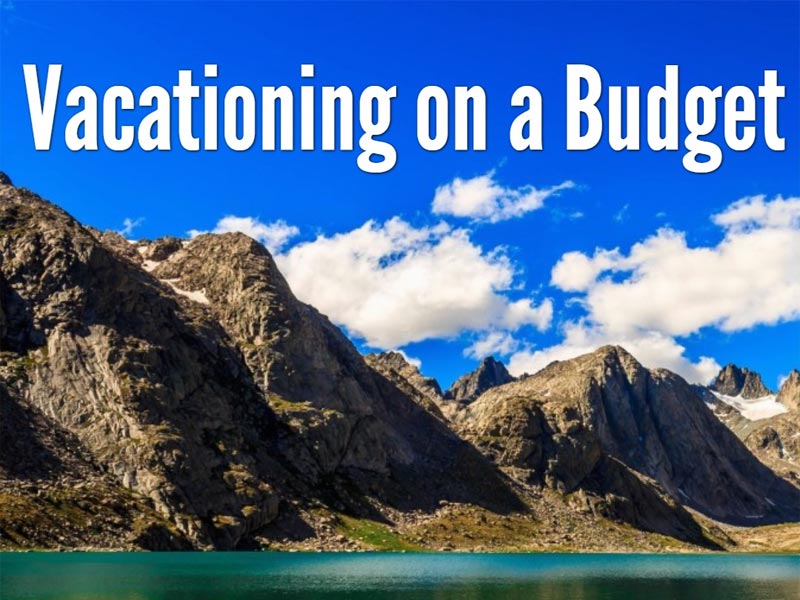 As warmer weather approaches, we all get a little excited to get out and about traveling our great state and beyond. The problem with vacations are, they aren't always budget-friendly. If your finances are not ready for an international trip but you need a vaca, here are a few tips to help minimize some of the costs of taking a needed vacation.
Prepare a meal plan. One of the highest expenses associated with a vacation is dining out for every meal. Even if you go to a fast food restaurant for dinner, it could cost $10 a person! That adds up quickly. Preparing a meal plan is a great way to drastically cut your food costs. In your meal plan include snacks, prepared breakfasts and lunches.
Avoid tourist traps. People regularly get tricked and caught into so-called tourist traps. They waste their money to do something, only because it's considered a must. Do your research and make your must-do list based on the activities you like. There are many activities in most areas that are completely free.
Travel off the beaten path. Visiting touristy locations will cost you a pretty penny for hotels, dining, and shopping and these places are usually overwhelmingly crowded. If crowds are not your thing, instead of fighting the crowds and paying top dollar, do some research to discover off the beaten path locations. One you arrive, ask the locals for their recommendations on where to stay, where to eat, what to see, and what to do.
Travel with a friend(s). Share the travel expenses with a friend by splitting costs of hotel rooms and gas expenses. Share a meal when eating out. American restaurant proportions are normally more than enough for two people. Plus, what great memories you will be making!
Use your eDCU debit card to get cash. No need to waste time looking for a fee-free ATM. With your Kasasa checking account, we'll refund your ATM withdrawal fees, nationwide (up to $25 monthly).*
Don't say "when I can afford it, I will take a vacation". Just use these tips and hit the road (or air) to the best vacation ever!
*Qualifications apply. See our website for more information.