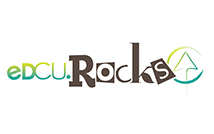 Join Us
There are so many advantages to banking with EvergreenDIRECT Credit Union that our most frequently asked question is, "How can I join?"
The answer is very simple.
Anyone who lives, works, or worships in Washington State, or is part of any school district in Washington State, is eligible to join evergreenDIRECT Credit Union. Relatives of current members are also eligible to join, regardless of where they live. And once a member, always a member even if you move away or change jobs.
What makes eDCU special?
We really do things differently around here. Our programs like "Get Paid a Day Early" give you access to your payroll and other direct deposits at least a day before they are scheduled to be posted. And our "Refi 50" provides our members with the opportunity to refinance consumer debt you have at other lenders to eDCU at rates 50% lower you're currently paying. Then there is "Take 2" and that gives you 2 months free of loan payments every year!
eDCU.rocks. It's New. It's Different. It Rocks!
Join Us Today!
We make joining easy. You can join online - it just takes a few minutes. Or you can call us during regular business hours at 360-943-7676 or toll free at 800-327-4286, or simply visit us at one of our offices. Once you have become a member, you can take advantage of all the benefits of being an eDCU member and find out for yourself why #eDCUrocks!